Acclaimed author Katie McGarry returns with the knockout new story of two high school seniors who are about to learn what winning really means.


Champion kickboxer Haley swore she'd never set foot in the ring again after one tragic night. But then the guy she can't stop thinking about accepts a mixed martial arts fight in her honor. Suddenly, Haley has to train West Young. All attitude, West is everything Haley promised herself she'd stay away from. Yet he won't last five seconds in the ring without her help.


West is keeping a big secret from Haley. About who he really is. But helping her-fighting for her-is a shot at redemption. Especially since it's his fault his family is falling apart. He can't change the past, but maybe he can change Haley's future.




Hayley and West have agreed to keep their relationship strictly in the ring. But as an unexpected bond forms between them and attraction mocks their best intentions, they'll face their darkest fears and discover love is worth fighting for.




Bonus novella included:

Crossing the Line

.
Available from:






Books in the series:
(covers linked to Goodreads)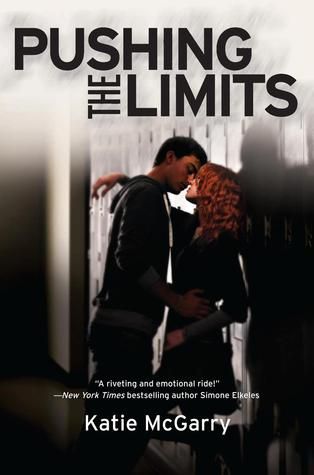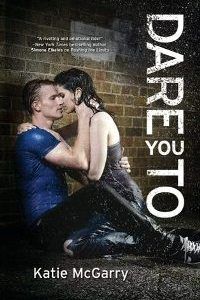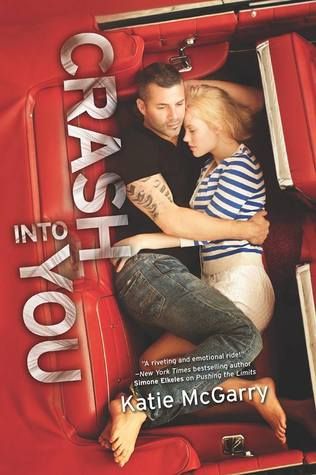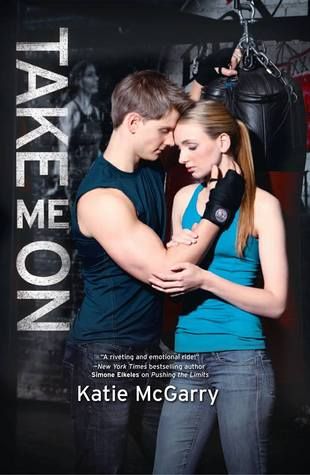 KATIE MCGARRY was a teenager during the age of grunge and boy bands and remembers those years as the best and worst of her life. She is a lover of music, happy endings, and reality television, and is a secret University of Kentucky basketball fan.
Katie would love to hear from her readers. Contact her via her website, katielmcgarry.com, follow her on Twitter @KatieMcGarry, or become a fan on Facebook and Goodreads.
Connect with Katie:
Excerpt from Haley's Point of View:

On the flat screen in West's room, the movie ends and, to be honest, I have no idea what it was about. West watched his fingers tease and explore my body until my skin vibrated and my blood buzzed. I, for the most part, watched West.

I love the serious set of his jaw and the way he'd occasionally run his hand over his golden hair. The biceps in his arm would flex as he moved and, every now and then, his shirt would ride up, exposing his gloriously defined abs.

I'm flat on his bed and West is propped up on his side next to me. His fingers sweep across the plane of my stomach and his deep blue eyes follow an imaginary line like an artist would a paintbrush along a canvas. "You're the sexiest damn thing. Jesus, your skin is soft."

West shuts his eyes and I suck in a breath. This is dangerous. Very dangerous. My lips are still swollen from earlier. Kissing West is addictive. It propels me to want to kiss and touch more and travel with him to unknown and hidden places. And I secretly begin to imagine the type of kissing that involves darkness and covers and whispers.

His fingers slip under the already tucked up fabric of my shirt and he gently skims the trim of my bra. Heat explodes throughout my body and my breathing hitches. It's frightening how I react to one simple caress.

Not good. Not good at all. Actually, it's very good and I all but purr with his hands on my bare skin, but I need to think. I need air.

Without warning, I go to roll off the bed, but in lightning-fast movements, West captures my waist and draws me back to him. "Where are you going?"

"You're going to kiss me again," I say a little breathlessly.


Book Blitz Organized by: