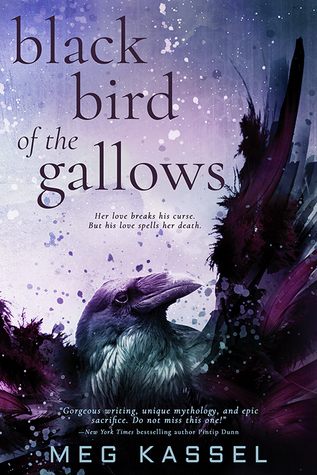 Black Bird of the Gallows
by Meg Kassel
YA Paranormal Romance
Released September 5, 2017
by Entangled Teen
Blurb via
Goodreads
:
A simple but forgotten truth: Where harbingers of death appear, the morgues will soon be full.
Angie Dovage can tell there's more to Reece Fernandez than just the tall, brooding athlete who has her classmates swooning, but she can't imagine his presence signals a tragedy that will devastate her small town. When something supernatural tries to attack her, Angie is thrown into a battle between good and evil she never saw coming. Right in the center of it is Reece—and he's not human.
What's more, she knows something most don't. That the secrets her town holds could kill them all. But that's only half as dangerous as falling in love with a harbinger of death.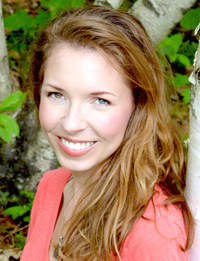 Meg Kassel is an author of paranormal and speculative books for young adults. A New Jersey native, Meg graduated from Parson's School of Design and worked as a graphic designer before embracing her true passion, writing. She now lives in a log house in the Maine woods with her family, and is busy at work on her next novel. A fan of '80s cartoons, original Netflix series, daydreaming, and ancient mythology, Meg has always been fascinated and inspired by the fantastic, the creepy, and the futuristic. When she's not writing, Meg is reading, hanging out with her husband and daughter, hiding her peanut butter cups, or walking her rescue mutt, Luna. She is a two-time finalist and the 2016 YA winner of the RWA Golden Heart© contest. Her debut novel, Black Bird of the Gallows, releases fall of 2017.
My Review
I have to give the utmost props to Meg Kassel for this debut novel. I had to go back and double check that I had read that right... that this is her debut novel. It absolutely blew me away.
Kassel has a beautiful way about her story. The words breeze by on the pages, so easy to read and become engulfed in. I couldn't put it down.
Not only were the characters some of my favorite that I've read lately, they stuck with me long after I finished this novel. The mythological aspect of the plot transported me to this world that I didn't know existed and I wanted more of.
Beautifully crafted, completely transfixing.... I couldn't put this one down. I'll be buying a few paperback or hardcover copies for my student's library in my classroom. I have several students in mind that I know will absolutely love this novel.
The ease with which I was sucked into this novel reminded me of the first time I read Shelly Crane's Significance Series, JL Armentrout's Lux Series, and Amy Bartol's Premonition Series.
I can't say enough about how much I loved this novel.
Overall, huge 5 stars (Amazing Debut!)
Cover: BEAUTIFUL! 5 Stars
Characters: 5 Stars
Plot: 5 Stars <-- I LOVED the world building - the Harbingers, the Beekeepers, the Other characters... Amazing creativity
Climax: ACK! I was petrified! 5 Stars
Ending: 5 Stars! Thank goodness that this one ended on a high note! I was so worried that I went through the entire novel only to be sad by the ending but it lived up to my expectations!